Oscar
Bermejo
Photographer
Curious and self-taught are two characteristics that have always defined him. He likes to touch perfection in every job that he does, always with a vision of the artist that he carries within. He is not afraid of new projects, he loves to be constantly learning.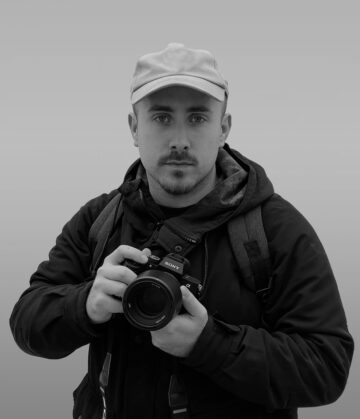 Oscar is the founder of Klawaudiovisuals, a visual agency focused on photography and filmmaking. Klawaudiovisuals is composed by himself only, who is the one who makes videos, takes photos, edits, and so on. He is a self-taught photographer and filmmaker. Since he has a 10-year background as a dancer, he knows how to capture the best moments of dancers. As a photographer, he has worked in dance championships, book shootings, and dance festivals, among others. What he enjoys the most is creating personal projects with his own vision. If we talk about filmmaking, he has worked with recognised dancers in Spain to create dance videos, as well as summaries of dance intensives or festivals. He has also produced music videos.
He has a master's degree in Photo Editing and Post-production to complement everything he learnt on his own. This has allowed him to take the quality of his work to another level.
He is restless, he thinks that you should never stop learning and that everything you learn will add something to your professional career in one way or another.