ESTHER
BENET
Communication management and public relations
Thanks to being trained both as a journalist and an actress she has a wide understanding of how to handle the festival's communications.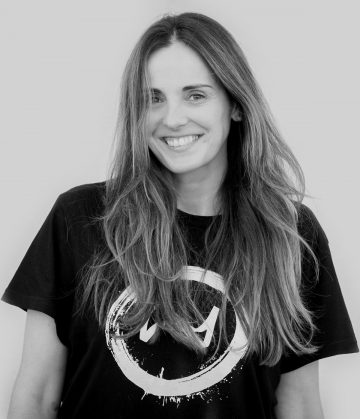 After graduating, Esther made her first steps into the world of journalism through her work at the communications group Recoletos (Expansion and University Tabloid), but her professional career made a leap when Esther joined the Communications office at Universidad Politécnica de Cataluña (UPC). For 14 years, Esther's work has been related to corporate communications, internal as well as external, PR, protocol and event management. She has specialised in social media management, design planning and social media strategy. In 2017, she created Bluverd Comunicació, a communications agency, which she manages together with Oriol Gracià, a fellow journalist.
Bluverd is a company dedicated to 360º communications of companies and institutions. Amongst other projects, Bluverd has managed the communication of Litterarum Mora d'Ebre, a contest where literature climbs up to the stage; this contest has been distinguished with the Premi Nacional de Cultura. Bluverd has also developed its production skills at Grenaches du monde, an international event that was celebrated in Terra Alta in 2018. Bluverd has produced the centenary campaign for Celler Cooperatiu de Gandesa, which has been awarded in 2019 at Most, el Festival Internacional del Vi i el Cava del Penedès. Apart from this, the documentary 'A les fosques' has been awarded with the Premi de Periodisme Terres de l'Ebre (which is given by Col·legi de Periodistes de Catalunya) and has been recognised at Festival Internacional de Cinema en Català.