ENRIQUE
VASSALLO
Technician
Hundreds of shows, artists, situations, places… Enrique loves what he does, work is a pleasure for him, there is no problem without a solution.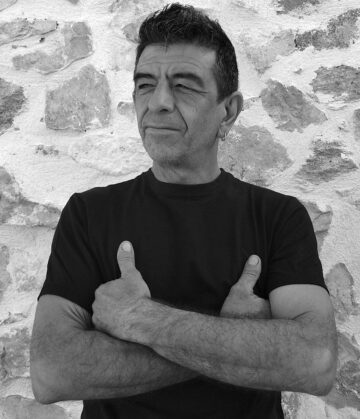 Enrique is a Technician specialized in the performing arts. He started in Argentina in 1989, collaborating with top-level musicians (Leon Gieco, Spinetta, etc.) and from day one, work became his calling. Since June 2001 he has lived in Barcelona and has been a self-taught professional for 32 years that has led him to work in different technical areas (sound, lighting, video, stage machinery, electrician, technical manager, among others).
He has participated both in major events, such as the Universal Forum of Cultures in Barcelona 2004 or Expo Zaragoza 2008, as well as in the great theaters of Catalonia and theater and dance companies (Teatre Nacional de Catalunya, Teatre Lliure or the Liceu de Barcelona, IT Danza and the David Campos Ballet Dance Company). In 2011 he was nominated for the Max Theater Awards for the lighting design of the dance show The Hunchback of Notre Dame.
He has also worked at various festivals such as Fira Mediterrània de Manresa, MontBlanc Festival, Acampada Jove, Festival Acústica de Figueres, the celebration of the Diada de Catalunya or the Piromusical de Barcelona.