SPACES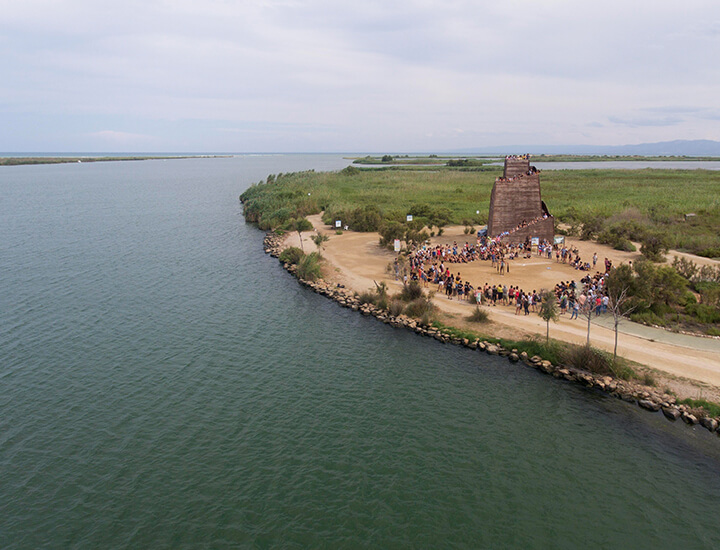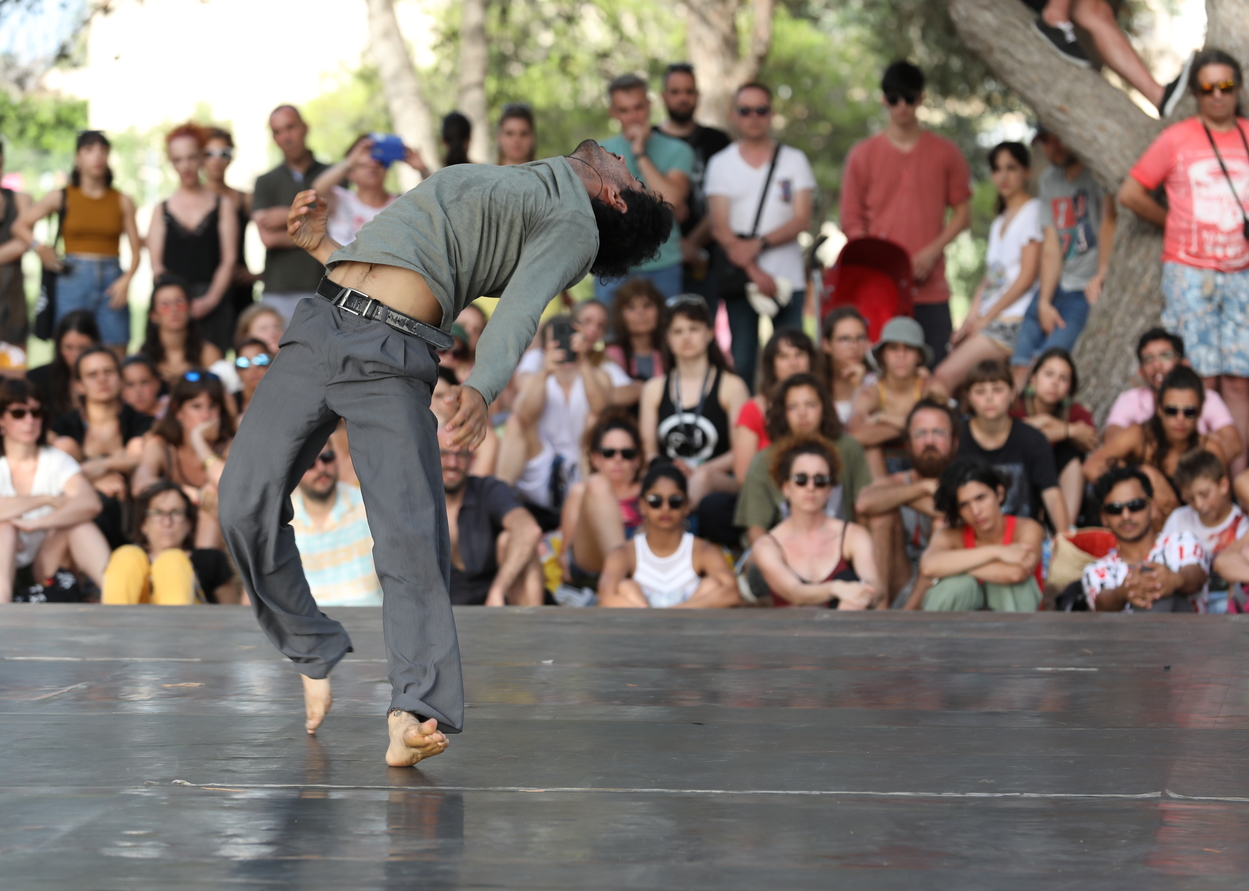 Performance area
‣ Carpa Deltebre Dansa (Parc del Riu) ‣ Spaces of the Circuit "Deltebre, natural attraction" (Plaça Europa -Riumar- & Plaça Eliseu Vives -Riumar- )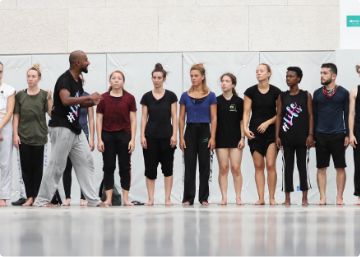 Training area
‣ Tent 1 (Carpa Mar) ‣ Tent 2 (Carpa Riu) ‣ Tent 3 (Carpa Xirin) ‣ Josep Luque Pavilion ‣ L'OBRADOR Creation Space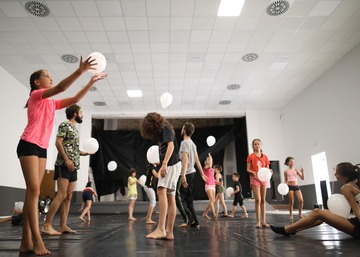 Creation area
PERFORMANCES
Every night, the 'Deltebre Dansa' tent at Parc del Riu (with a capacity of 900 seats) welcomes dance and circus performances. This gem (food trucks and fairy lights included) close to the Ebro river, turns into the Deltebre Dansa's performance programme bubbly hub. 
TRAINING AREA
Deltebre Dansa assigns a specific area to professional and non-professional artistic training. These workshops take place in ephemeral tents and one sports pavilion, all of them located beside key spaces such as the canteen and the information point.
CREATION AREA
During the festival, L'OBRADOR Creation Space becomes a creativity space in which community creation takes place. A microcosm to experiment, exchange, improvise and create an unprecedented show that shows the personal artistic vision of the participants.