Deltebre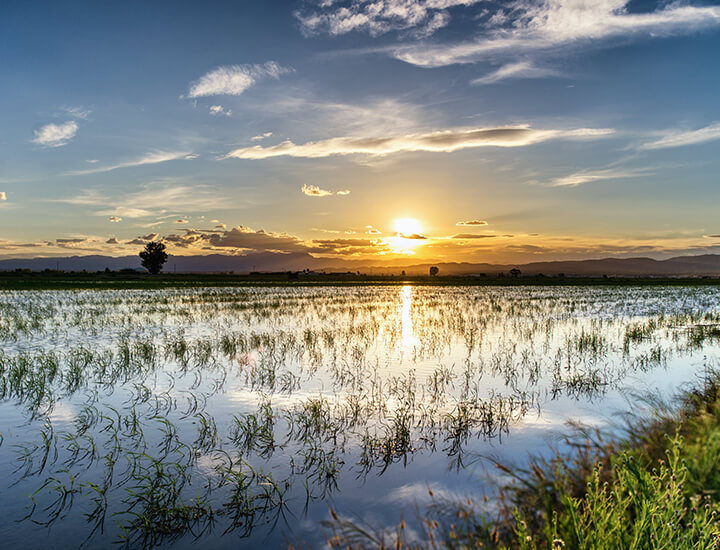 HOW TO GET TO DELTEBRE
BY CAR
If you take the AP-7 motorway, you will have to exit on the 39-A motorway exit, continue on the N-340 road to then take the TV-3401 road until you get to Deltebre. Deltebre is 81 km away from Tarragona and 174 km away from Barcelona.
HOW TO GET TO DELTEBRE
BY TRAIN
The closest train stations to Deltebre are: L'Aldea-Amposta-Tortosa and L'Ampolla-El Perelló-Deltebre. Check the trains' timetable on RENFE or download their application. Once you get to the station, it will be necessary to get a cab to get to Deltebre.
HOW TO GET TO DELTEBRE
BY PLANE
If you are flying to Deltebre, the best airport to arrive at would be the Barcelona airport, which is called Josep Tarradellas de El Prat de Llobregat. It stands 159 km away from Deltebre (the Reus airport is a bit closer), but it is well connected by train or HIFE bus with the Deltebre area. You can check which airlines operate to/from the Barcelona airport on this website.
ABOUT THE CITY
Deltebre is a town located in the heart of the Ebre Delta Natural Park, 174 km away from Barcelona.
Its geographic peculiarities, make of Deltebre a place of special interest due to its environmental richness, an ideal and inspiring landscape for the development of any sort of artistic creation.